Autumn colours and dark skies
Immerse yourself in the autumn colours, jump into a heap of rainbow leaves!
Whether you want to join in with Halloween or harvest themed activities or just enjoy the spectacular autumn colours, there are plenty of things to do outdoors right now.
If you are carving a pumpkin for Halloween join Recycle Devon's Pumpkin Rescue to find out how you make use of the insides and reduce food waste: Pumpkin Rescue – Recycle Devon
October 22-30 is also Devon Dark Skies week.  Join the Devon Local Nature Partnership for online talks or find out how you can reduce your impact from artificial lighting on the DLNP website: Devon Dark Skies – Devon Local Nature Partnership (devonlnp.org.uk)
Explore Devon is filled with some amazing walks, trails and sites to visit from fantastic landscapes to local heritage; there are some amazing places to see the fantastic autumn colours.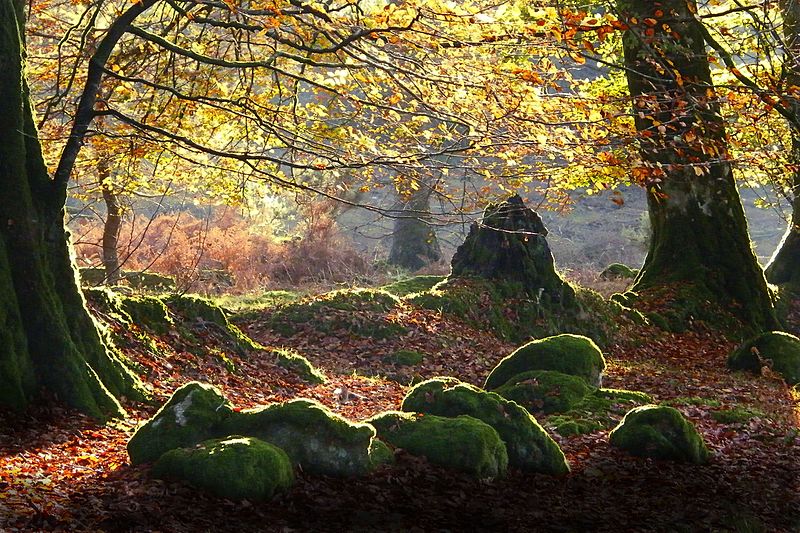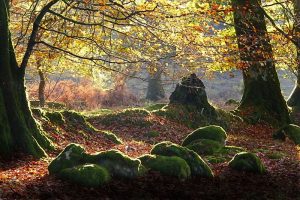 Autumn Colours Copyright Mark A Coleman
We live in a beautiful part of the world and you can continue to explore and find trails that are local to you:
MyLocalPaths on the DCC environmental viewer gives you access to a detailed set of Devon Right of Way routes on your phone, tablet and computer
There's more history on your doorstep than you realise. Visit our DCC environment viewer
Discover a great new way to get outside with your family with a treasure trail.
Wherever you go this summer please look after our amazing environment and follow the Countryside Code – #RespectProtectEnjoy.
Respect everyone you meet
Protect the environment
Enjoy the outdoors
Litter has a negative impact on our beautiful countryside and represents a risk to wildlife and livestock; it can also be a fire hazard.  So carry off what you carry on.  Come prepared, bring a bag and take your litter home.
Your rubbish your responsibility. Find a bin or take it home.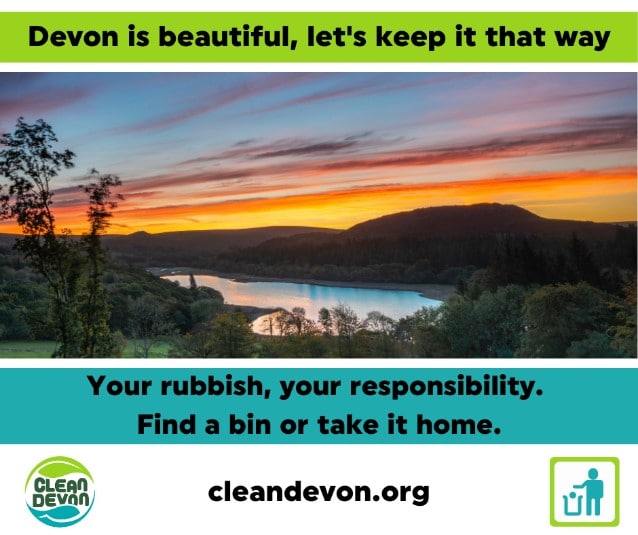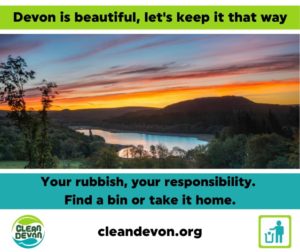 Please follow the latest government coronavirus advice in accessing green space safely.