Cycle September is back for 2021!
As more and more people return to the office, it's a great time to promote active travel and start commuting by bike. Registering your workplace for Cycle September is a great opportunity to bring your team together and achieve your health, wellness and sustainability goals.
It doesn't matter if people are in the office, working from home, working full time or part-time, everyone can join in the fun and friendly competition. Every cycle ride counts!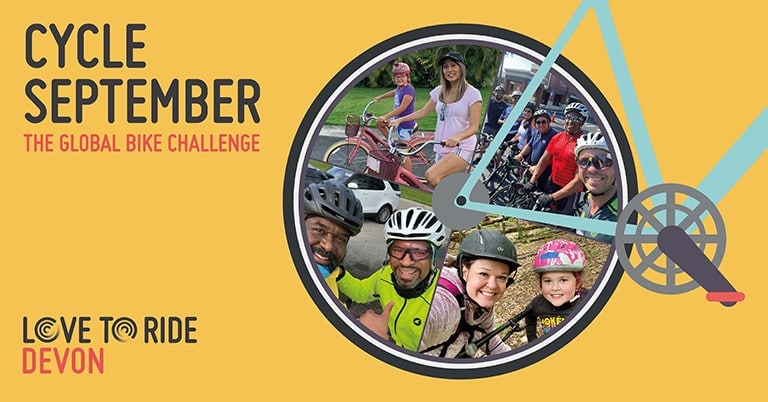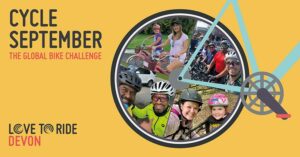 What is Cycle September?
Cycle September is a global bike challenge. People can cycle anywhere and anytime throughout September. Every ride counts, even a 10-minute ride around the park will help your organisation climb the leader boards!
There are prizes to be won and leader boards are split by size and industry – so even if your team is small, you can still aim for the top spot.
How to sign up your workplace and get your colleagues involved
You and your colleagues can join Cycle September in three easy steps:
Visit lovetoride.net/devon
Register yourself and your workplace
Download the staff engagement pack and the challenge checklist to help you get the word out to all your colleagues
More information
You can find FAQs, resources to help you promote the challenge, tips for new riders or where to ride, videos of previous webinars and more under the 'Info' tab on the Love to Ride Devon website.