Devon is the place to be – Walking and Cycling in Devon
Walking and cycling are great ways to enjoy our beautiful county of Devon, whether you're commuting to work or exploring further afield. Being more active and travelling smarter can help us and our local communities be greener, cleaner and healthier.
Devon is full of routes to suit everyone of all ages and abilities, whether you're looking for a leisurely afternoon ride, walking and cycling to work or school, and everything in between.
Tips to get walking in Devon
Walking is a free and easy way to boost your physical activity levels and benefits your health and wellbeing. Whether we walk (part of the way) to work or go for a hike in our spare time, walking is ideal for people of all ages and fitness levels who want to be more active.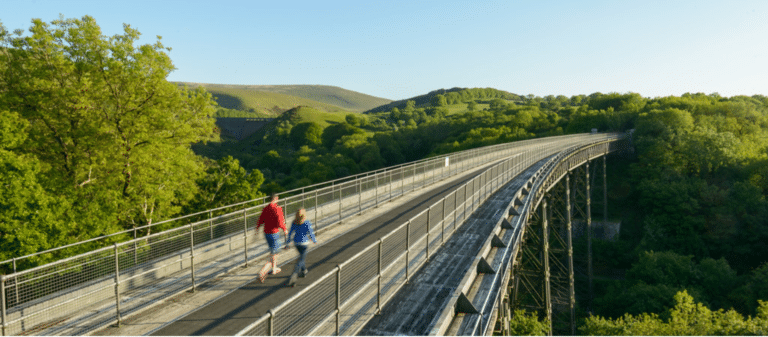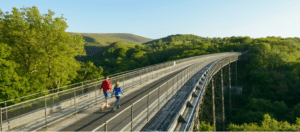 Where to walk
There are several great websites and resources that can help you decide where you'd like to walk. One thing is certain; there's no shortage of walking routes across Devon!
This Explore Devon website is a great way to find routes and places to visit and help you explore the naturally active way. It provides detailed information on a number of long-distance routes, shorter day and half-day circular walks and short easily accessible walks for those with limited mobility.
Devon is also blessed with two National Parks and several Areas of Outstanding National Beauty (AONB) within our county borders. A variety of walks are listed on both the Exmoor National Park and Dartmoor National Park websites. Devon also hosts a total of five incredible AONB, each with a unique character and lovely walks:
But maybe you'd like to get off the beaten track and put a route together yourself? The Devon interactive public rights of way map can help you find all the public footpaths and other rights of way in Devon. With over 3500 miles of footpaths and trails in Devon, there's always a new route waiting to be explored!
Walking to work and school
Walking to work or school is a great way for anyone to boost their activity levels and balance the impact of our increasingly sedentary lives.
If you live too far away to walk to work all of the way, you could combine public transport with walking. Or you could consider parking a bit further away and walking the rest of your commute. A little change can really make a big difference.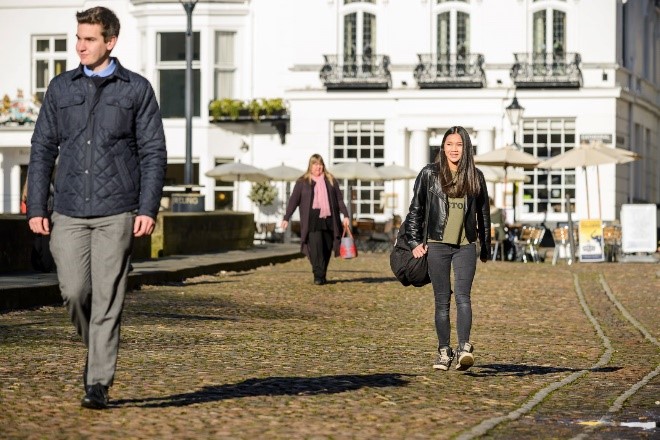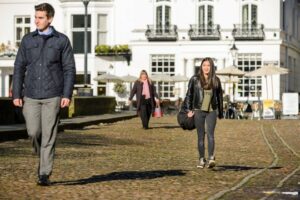 On the Travel Devon website you can find some great tips to start walking to work and advice for walking to school. The website also hosts town and city active travel maps and the interactive cycle map, which all show footpaths as well as additional information.
Tips to start cycling in Devon
Cycling is a great way to get around our wonderful county, explore the outdoors, and take in some of Devon's spectacular scenery. Devon has got a great variety of cycle routes and trails, whether you're looking for a leisurely afternoon rides or want to start cycling to work or school.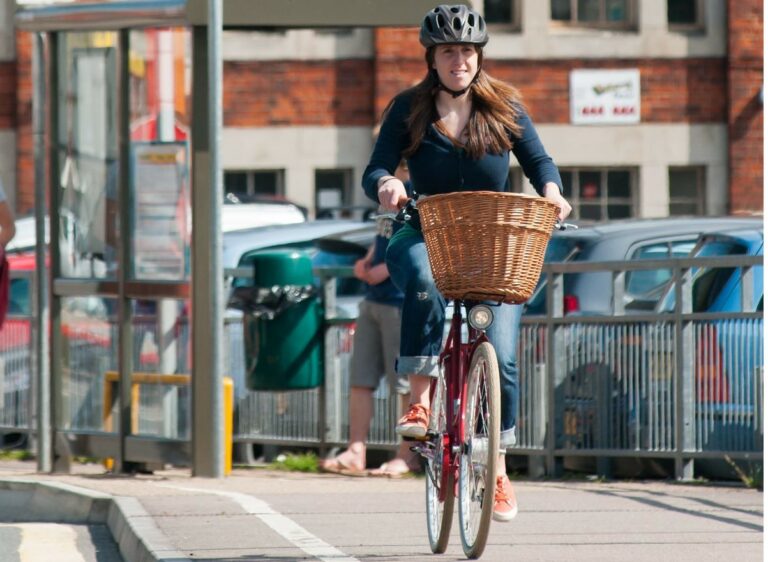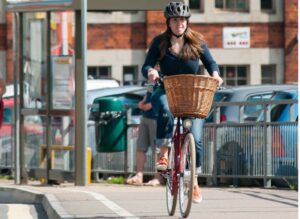 Where to cycle
If you're are looking for cycle maps, head over to the Travel Devon website to find our town and city active travel maps and interactive cycle map of Devon*. These maps show signed, traffic free and advisory cycle routes and on road cycle lanes, making it easy for you to choose a route whether it's the quickest or the most pleasant.
Explore Devon also provides detailed information on the National Cycle Network Routes, Multi-Use Trails and Off-Road Cycle Routes in Devon.
Support to help you get back in the saddle
It's not always easy to try something new or get back into an activity you haven't done for a while. If you'd like to give cycling a go or get back into it, there is a range of support that you can take advantage of:
#ShareThisSpace
The 'Share this Space' campaign encourages everyone to be alert, be patient and be nice. This will help create a pleasant environment for everyone and hopefully reduce potential conflict or collisions. The webpage provides guidance for everyone, including top tips for pedestrians and top tips for people on bikes, and resources to help you spread the word, ensuring that we can all fully and safely enjoy our beautiful county.
We hope to see you out and about very soon!
*Excluding Torbay and Plymouth