About this route

Braunton Burrows is a dramatic series of sand dunes located at the mouth of the Taw-Torridge Estuary and is one of the most important examples of its type in Britain. Few other dune systems are less affected by underlying geology and afforestation, making this an important site for the study of coastal geomorphology.

At over 5km long and 1.5km wide, the sheer scale of Braunton Burrows is impressive. Towards the centre of the site, some of the dunes reach up to 30m in height and are among the largest in the country. Smaller foredunes, flooded slacks and past evidence of major sand blowouts can also be seen.

The dunes are of international importance for their wildlife, including a number of rarities, and form the core of a Biosphere Reserve.

Getting Around

On foot: The South West Coast Path runs just inland of the dunes and links with the Tarka Trail (and then to Braunton and Barnstaple).

By bus and train: There are bus links to Barnstaple and nearby Braunton. Barnstaple has a train station, see the Travel Devon website for the latest information.

By bike: The Tarka Trail provides a good cycle route from Barnstaple to Braunton along the Taw-Torridge Estuary.

By Car: A number of small roads lead to the Burrows from nearby Braunton. Car parking is available off Sandy Lane.

Facilities

Generally open to the public, although some areas are subject to closure for military training and management operations. Visitors must observe any advice given by the range supervisors.

Terrain

Dramatic sand dunes.
Accessibility
Interesting information
Braunton Burrows is a UNESCO Biosphere Reserve, Site of Special Scientific Interest and Area of Outstanding Natural Beauty.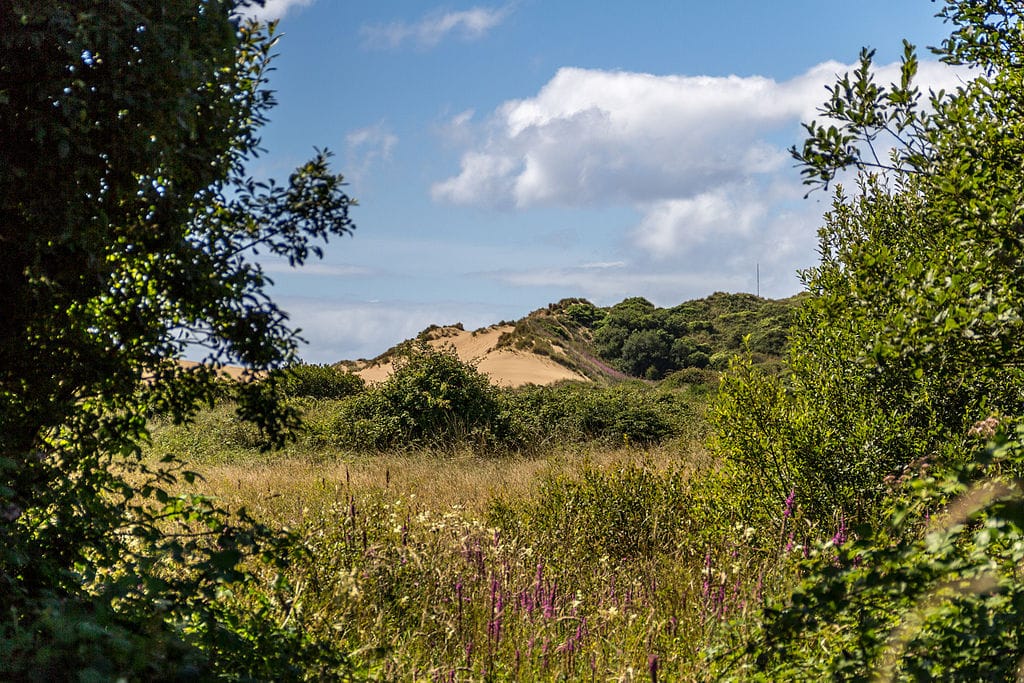 You can explore more in this area
wildlife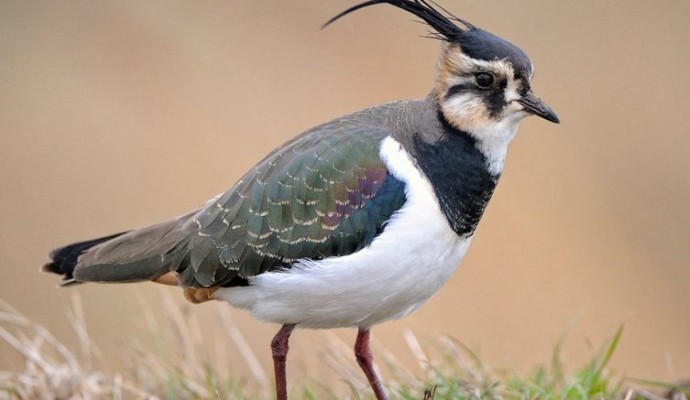 The Taw-Torridge Estuary
This extensive estuary has a typical range of saltmarsh communities, with plants such as glasswort, sea aster and sea rush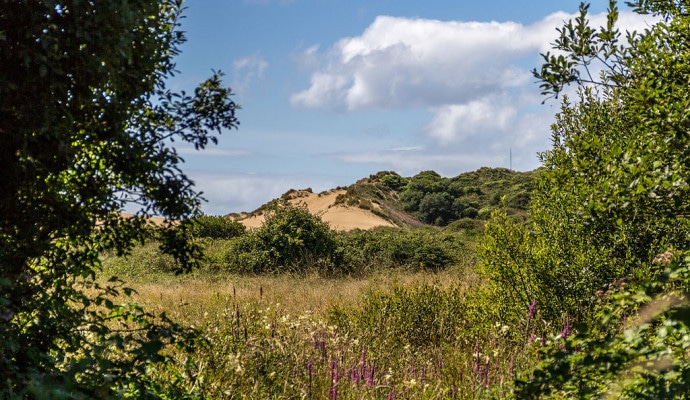 Braunton Burrows
Lying at the entrance to the Taw-Torridge Estuary, Braunton Burrows is one of the most important sand dune systems in
long-walks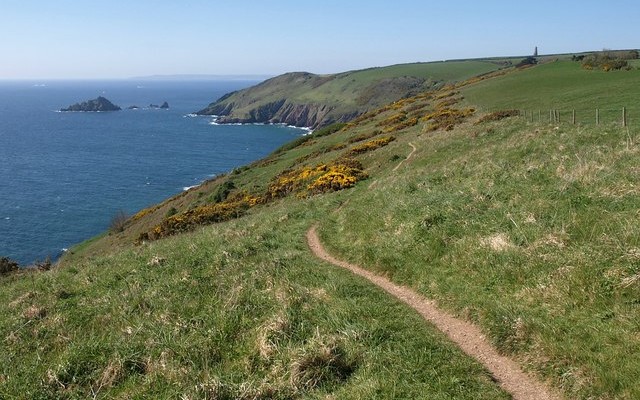 South West Coast Path
Over the centuries fishermen, coastguards and smugglers have helped to create this historic path – now Britain's longest National Trail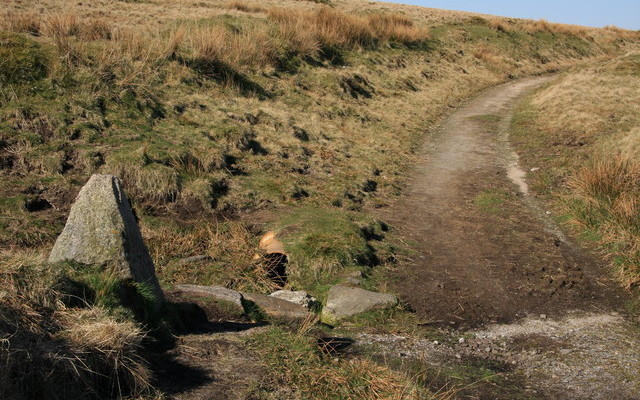 Two Moors Way (Devon's Coast to Co..
Running for just over 100 miles/160km between Ivybridge in the south and Lynmouth in the north, this famous path links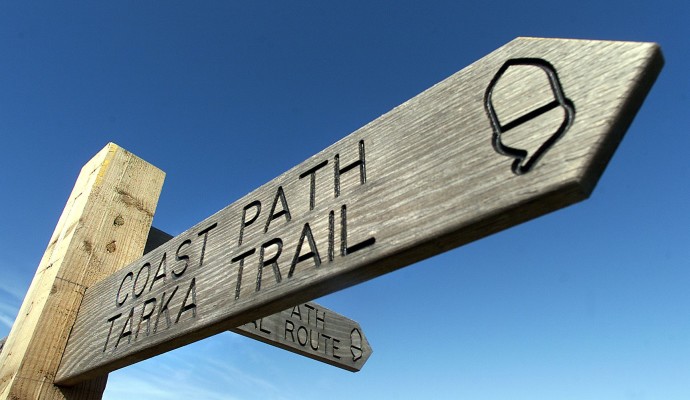 Tarka Trail walking route
Inspired by Henry Williamson's much loved novel 'Tarka the Otter' which was based on real places, this 163 miles/261kms recreation
cycle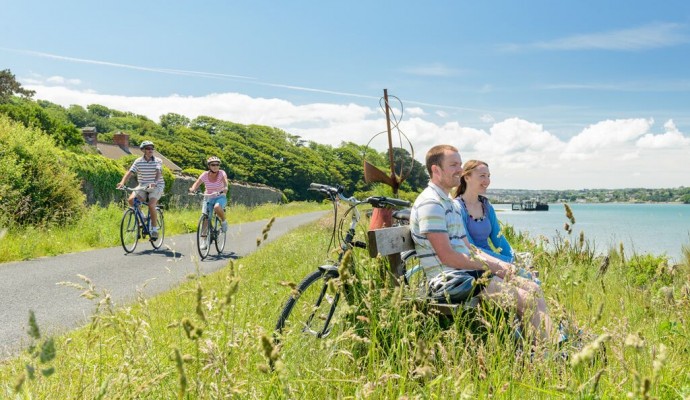 The Tarka Trail (Braunton – Meeth)
Stretching for over 52km / 32 miles from Braunton to Barnstaple, then to Instow, Bideford, Great Torrington and on to
accessible-walks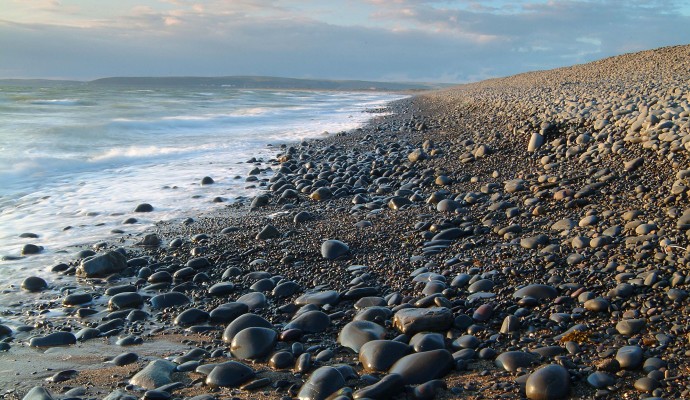 Northam Burrows Country Park
The Northern Burrows is a scientifically important area which juts out into the mouth of the estuary. It is a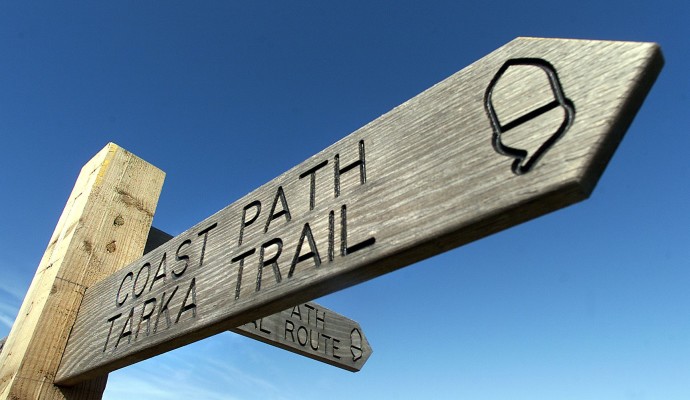 Tarka Trail Easy Walk
Entirely traffic free, this part of the Tarka Trail can be enjoyed in sections to suit your group.  This off-road route stretches for